The Story of Jemma Elizabeth Beauty
Jemma has been in the Beauty industry for around 10 years and opened her salon in November 2019, after previously working on a self-employed basis for 5 years.
After building an amazing, loyal client base she knew that the next step was to expand and open her own salon, and that's when Jemma Elizabeth Beauty was born!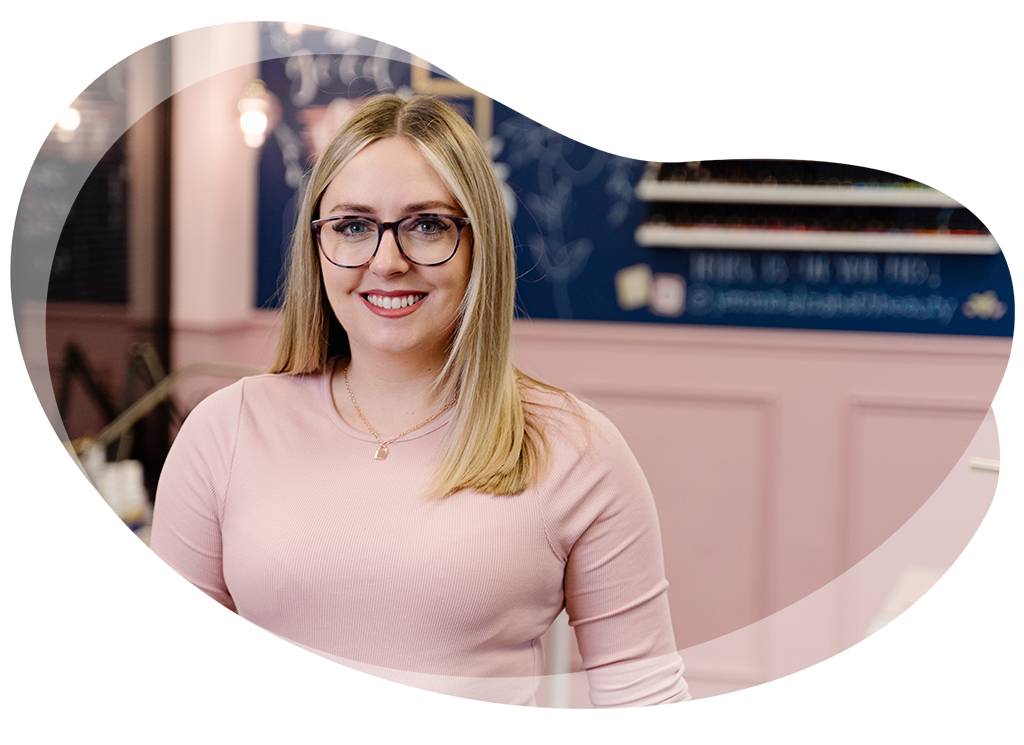 Was it a challenge or opportunity Jemma Elizabeth Beauty faced at the beginning?
From the get-go, Jemma knew that she needed an accountant because it was all very new to her, and she was concerned about making little mistakes if she took on the responsibility herself.
Working with us from the beginning presented Jemma with an opportunity to grow with us as a client and learn the ropes when it came to managing her accounts.
We were first approached by Jemma when she noticed an article about us in the sentinel. As a female-ran business, we instantly clicked with Jemma and wanted to do all we could to help her achieve her goals and make a success of her new business.
What were Jemma Elizabeth Beauty's pain points before using Premier Tax Solutions and how have we solved them?
Jemma's main pain point was confidence, which is completely expected when you're new to the world of tax, all the jargon and complex requirements can be hard to keep up with.
We make it our mission to ensure that our clients know what they're paying and when, and how they can best utilise any grants that benefit their business, this was really important to Jemma, because timings were everything to her, making sure she got it right and paid what she needed to with no complications.
For example, Jemma was particularly struggling with what was seen as 'acceptable' to claim as a business expense at the start of her journey, this is now not the case as we do all the admin and simply present her with a fee to pay. It's not only taught Jemma the ropes of accountancy but also saved her a lot of time out of her busy schedule.
Why did Jemma Elizabeth Beauty choose Premier Tax Solutions?
Jemma's reason for choosing to work with us was our modern approach to accountancy and the fact we were a fun group of ladies who just want to see our client succeed.
We're local to Jemma so easily accessible whenever she needs a hand or has a question for us. Jemma was cautious about who she wanted to hire due to the typical stereotypes of all accountants being traditional and old-fashioned.
It's a scary step to take, especially when it's all so new, which is something we understand and will always be conscious of when onboarding a new client.
No question is a stupid question; what is communication like with Jemma Elizabeth Beauty?
Jemma has recently turned her academy into a Limited Company, a huge step, which is an incredible achievement for her, but a daunting experience when you don't know what to expect.
Jemma Elizabeth Beauty is a Sole Trade business, so the world of tax is quite different for both, and trust and honesty are everything when it comes to a successful working relationship, which is one we definitely have with Jemma, and she knows that.
We understand that there is a lot to learn, and that Jemma is always conscious about getting it right, so we're pleased that she feels comfortable coming to us whenever she has a question or wants to learn more about her businesses and everything that goes hand in hand when running both a limited company and a sole trader.
In a nutshell, how has Jemma Elizabeth Beauty's business improved both productively and efficiently since working with Premier Tax Solutions?
Since working with Jemma, her confidence has grown massively and her understanding of running a limited company is growing every day.
Any question she has will be answered and broken down into simple terms to ensure she knows exactly what needs to be done.
Ensuring all her accounts and admin was correct at the end of the year was her biggest concern when she first reached out to us, but this is no longer the case, Jemma said "you know at the end of the year your tax return is done and it's done properly", and we're super proud of the relationship that we've formed with Jemma and the trust we have built.
"
You know at the end of the year your tax return is done and it's done properly.
"
Jemma Ball – Jemma Elizabeth Beauty.
Our team of accounting and tax advisors work with businesses across a wide range of industries.
Accommodation and hospitality

Administration and support services

Arts and recreation

Construction and trades

E-commerce

Education

Healthcare and social services

Marketing, advertising, and consulting

Professional services

Property management

Repairs and personal services

Retail

Wholesale
Chartered Institute of Taxation (CIOT)

Association of Taxation Technicians (ATT)

Association of Accounting Technicians (AAT)


Association of Chartered Certified Accountants (ACCA)

Xero - Gold Champion Partner

Xero - Payroll Certified

Xero - Advisor Certified
Helping over 700 local businesses to thrive!
We provide services for a wide range of clients including startups, sole traders, partnerships, and limited companies, let's look at what our clients have to say about us...

Annmarie Bailey
The Quarter on Piccadilly

"Premier Tax are like no other accountants we've worked with. They are proactive, knowledgeable and know exactly what is needed for our business"
Jonathan Lawton
Hixon Group Limited

"The team provide clear advice and guidance to ensure tax efficiency and compliance with HMRC guidelines. Highly recommended, great service!"
John Daniels
John Daniels Builders Limited

"They got me out of a sticky situation that my last accountant got me into, I am extremely happy with the service and highly recommend them."