The Story of Future Plastering
Brad established Future Plastering in 2018 and has since built a credible reputation within the construction industry.
Future Plastering works with various plastering subcontractors across Staffordshire and Cheshire & further afield on all sorts of projects ranging from; domestic projects, housing sites, refurbishments and so much more.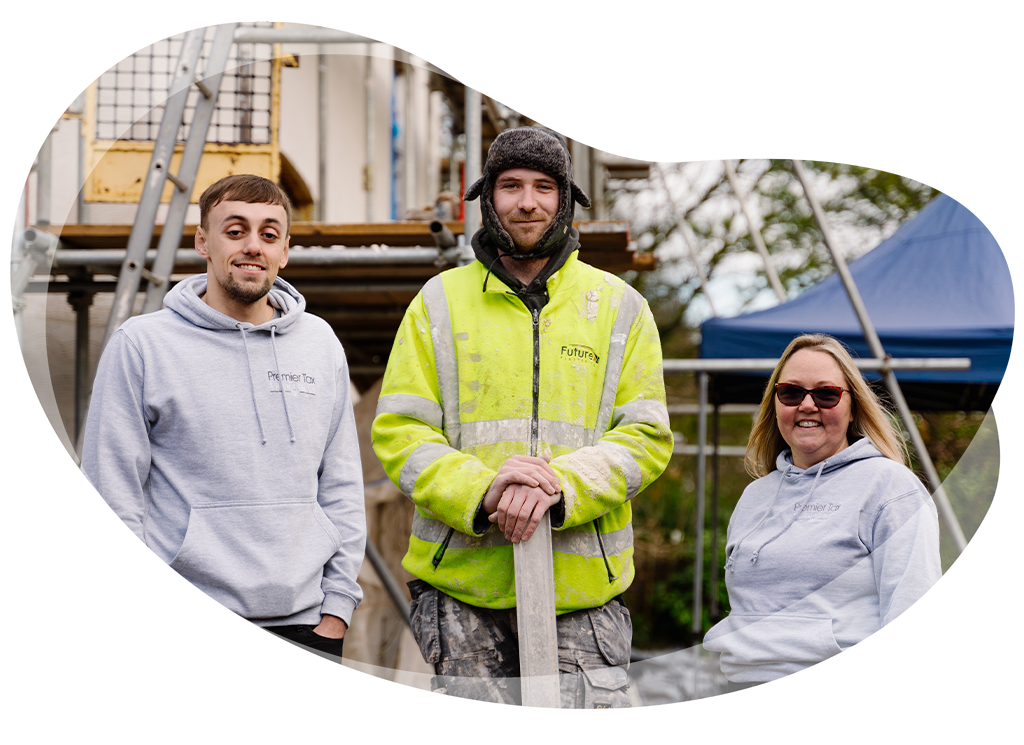 Was it a challenge or opportunity Future Plastering faced at the beginning?
Brad started his journey as a self-employed subbie, needing help with his tax return and getting his CIS rebates, but had no free time to even think about doing them himself.
Working with us presented Brad with an opportunity to focus on building Future Plastering and leave the taxes to us.
Not only that but we are now actively looking for ways to improve his business whilst he concentrates on doing what he does best.
What were Future Plastering's pain points before using Premier Tax Solutions and how have we solved them?
Brad's main pain point was the ability to manage his receipts and invoices in a timely manner. Receipts were left piled up in his van and in the kitchen window, some would get lost and others would go blank from sun damage.
We recognised this common issue that is faced by others within the industry, so we switched him over to the software Dext.
Brad can now snap a quick photo of his receipts whenever he makes a purchase, meaning he can move on with his day without having to think twice.
When it came to managing invoices, Brad was spending needless time creating manual invoices on Word. We instantly switched him over to Xero where he can now input invoices into premade templates and send them straight to his customers.
Making these changes to the way Brad manages his paperwork, now allows him to save time, focus on the important tasks at hand, and leave Dext and Xero to do the work.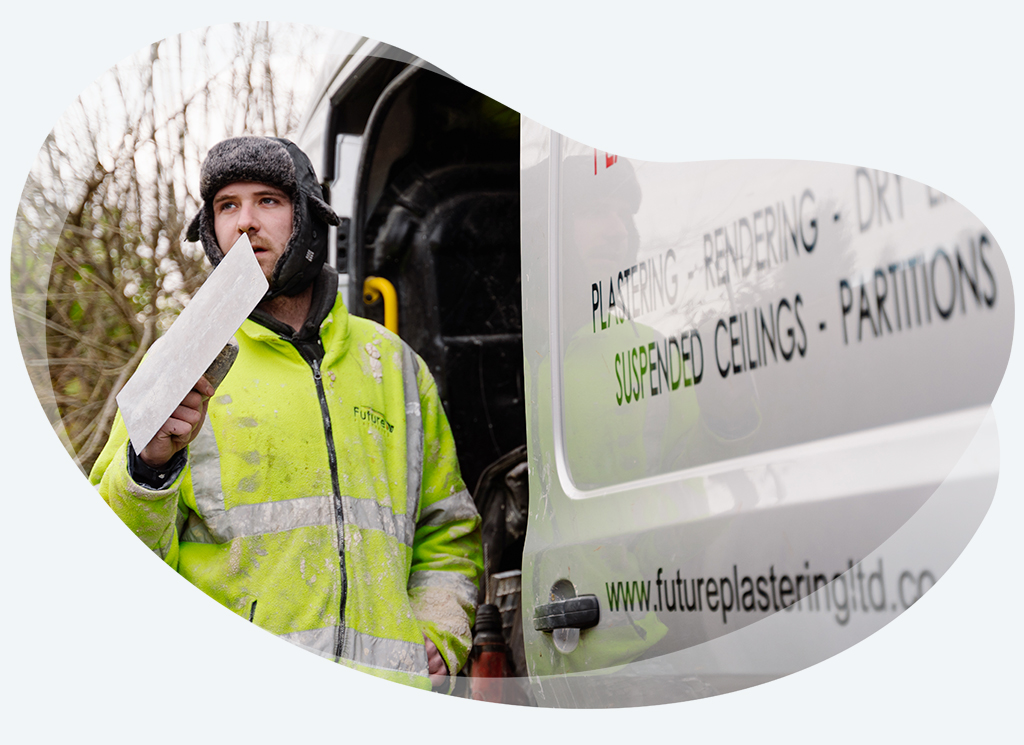 Why did Future Plastering choose Premier Tax Solutions?
Corporate accounts talk can be off-putting and make the process of finding an account far more daunting than it needs to be.
Brad chose to work with us because we understand how the trade works and have a jargon-free approach to all our clients.
Not only that, but we'll always happily welcome Brad and his team with open arms when they turn up to the office unannounced to ask any questions, drop off paperwork, or pinch a brew from our epic coffee machine. If your accountant doesn't have a posh coffee machine, then you're with the wrong one.
No question is a stupid question; what is communication like with Future Plastering?
Communication with Future Plastering is efficient and to the point.
Brad is extremely low maintenance and doesn't require much assistance other than guidance on how to pay his tax bills as the many deadlines can get confusing and hard to stay on top of.
Any questions are welcome, and we make a conscious effort to stay in the loop with Future Plastering's business activities so we can make relevant suggestions along the way to ensure the processes are efficient and goals are activity being met.
In a nutshell, how has Future Plastering's business improved both productively and efficiently since working with Premier Tax Solutions?
The time-saving element of Future Paltering's business success has rapidly improved since introducing software such as Dext and Xero to their day-to-day processes.
Brad's focus is to deliver a top-quality job to his customers, manage the jobs successfully, and ensure sure he is continuously gaining financial growth.
Instead of wasting time faffing around with paperwork, Brad's decision to hire us has taken the pressure off him, allowing him to spend that time earning more and scaling up his business.
"With Premier Tax's help I now have more time to focus on what I do best.
"
Brad – Future Plastering.
Our team of accounting and tax advisors work with businesses across a wide range of industries.
Accommodation and hospitality

Administration and support services

Arts and recreation

Construction and trades

E-commerce

Education

Healthcare and social services

Marketing, advertising, and consulting

Professional services

Property management

Repairs and personal services

Retail

Wholesale
Chartered Institute of Taxation (CIOT)

Association of Taxation Technicians (ATT)

Association of Accounting Technicians (AAT)


Association of Chartered Certified Accountants (ACCA)

Xero - Gold Champion Partner

Xero - Payroll Certified

Xero - Advisor Certified
Helping over 700 local businesses to thrive!
We provide services for a wide range of clients including startups, sole traders, partnerships, and limited companies, let's look at what our clients have to say about us...

Annmarie Bailey
The Quarter on Piccadilly

"Premier Tax are like no other accountants we've worked with. They are proactive, knowledgeable and know exactly what is needed for our business"
Jonathan Lawton
Hixon Group Limited

"The team provide clear advice and guidance to ensure tax efficiency and compliance with HMRC guidelines. Highly recommended, great service!"
John Daniels
John Daniels Builders Limited

"They got me out of a sticky situation that my last accountant got me into, I am extremely happy with the service and highly recommend them."